About Off Leash K9 Training
Off Leash K9 Training was founded by owner Nick White, who trains for countless celebrities, athletes, and public figures worldwide! Nick is also the host of A&E's hit show, "America's Top Dog!" Off Leash K9 Training is one of the highest rated, most well-known dog training businesses in the country and they currently have 140 locations in the United States. Off Leash K9 Training specializes in basic obedience, advanced obedience, personal protection, and detection. As you will see, our client list includes: John Cena, Ryan Reynolds, 3x Cy Younger Winner Max Scherzer, NBA Star John Wall, UFC World Champion Jon "Bones" Jones, and many more!
As you will see on the website, OLK9 has been getting a lot of publicity and it's continually growing! They have been featured on A&E, Yahoo, American Legion, US Military Veterans, NoVa Dog Magazine, Military Times Magazine, Smart CEO Magazine, and The Virginia and Maryland Dog Magazine (just to name a few). Recently, they were named some of the top trainers in the world by the Dogington Post!
Off Leash K9 Training boasts thousands of videos of dogs they have trained on YouTube so you can see the amazing results they get verse just hear them. Additionally, they have thousands of 5-star reviews online!
We look forward to working with you and your soon-to-be amazing dog!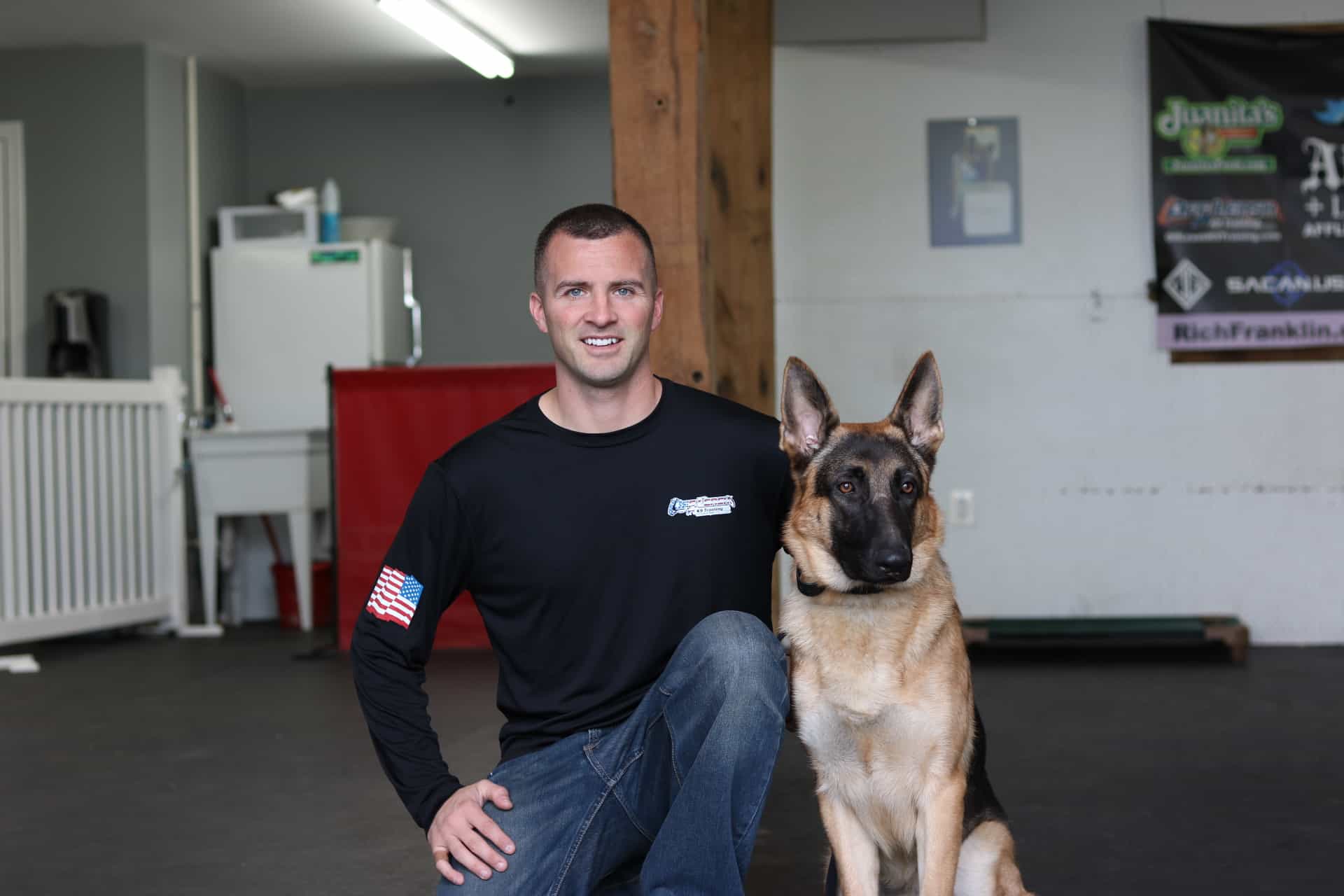 Dog Obedience Training
Off Leash K9 Training is known for the high level of obedience in real world environments; however, we also specialize in behavioral modification, nosework/detection, protection, service and therapy dog certifications, and K9 tracking training! Give your dog the professional dog training he/she needs to be a happy member of your household. Create a more comfortable environment for your family with an obedient dog.
Contact A Trainer Near You
If you are looking to maximize your dog's natural abilities and have an obedient pet that you can control with ease, contact your local Off Leash K9 Trainer